As of recently, my oldest younger sister Allison is now a Wife. I'm not sure how it happened, but I think it must have had something to do with this very long church outing and the following party. The wedding was incredibly beautiful, good times were had by all, and it was a wonderful way to send Allison and Kyle off into their new life in Virginia. And almost as importantly, Allison gave us bridesmaids the rarest of wedding-day treasures: non-hideous bridesmaids gowns.

But, "Wait", you say! "Such a thing has never been found in all the earth!" And yet, here you see this proof: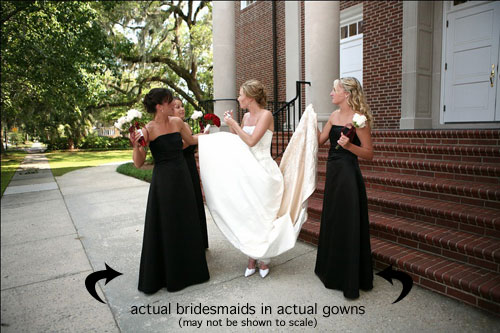 However. There were a few hitches here and there that can teach all of us something should we suddenly find ourselves in the midst of planning our own weddings. And although old lore tells that I will never be married ("Three times a bridesmaid, never a bride!"), I will be damned sure to take my own do and don'ts advice "in case of wedding":

01. There must be a scientifically proven positive correlation between "number of formal portraits taken of the wedding party" and "levels of marital bliss" for the couple, because that is the only explanation for the staggering number of staged photos you are forced to sit for in almost any wedding. (At least 234 were taken for this wedding. Two-hundred thirty-four!) And while some of them--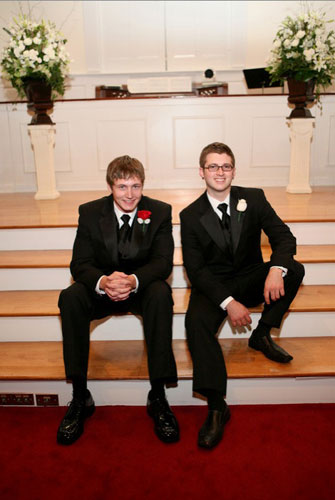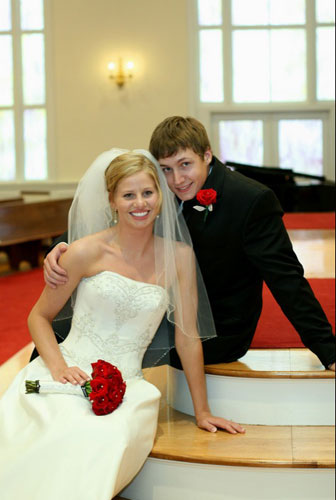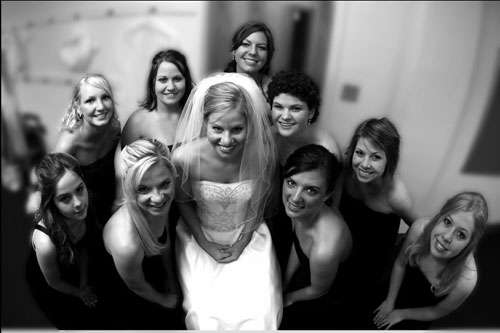 -- are nice, most of them are ill-conceived, unnecessary, or even more boring to look at than they were to pose for. Couples-to-be, take note: maybe your stiff, formal portraits Don't need to number in the hundreds.

02. Don't punch your 11 year-old sister right before the ceremony.


| | |
| --- | --- |
| I know, I know, she looks devilish right now: | And she'll probably look much nicer after you "put her in her place": |
| | |


But she'll also cry alot, and you'll have to do your best to cover her black eye and swollen face with makeup, and won't that really puts a damper on the festivities?

03. Please Do keep that wandering whore of a guest list firmly in check. The wedding guests should be somewhat representative of the couple's friends and family. I realize that parents usually pay for the ceremony and reception and should be entitled to a few guests of their own, but when the average age of attendants is 30-40 years above the age of the couple... your parents probably got a little happy with the invites. Just a guess, but this likely leaves the couple stuck chatting with a lot of people they barely know and don't care about instead of enjoying their own reception. Seriously, who are these people?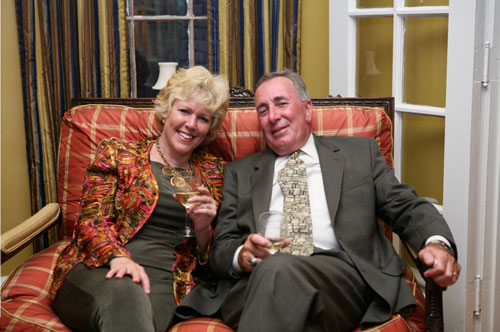 ha ha. amazing.



04. Don't, whatever you do, hire this guy to DJ your reception: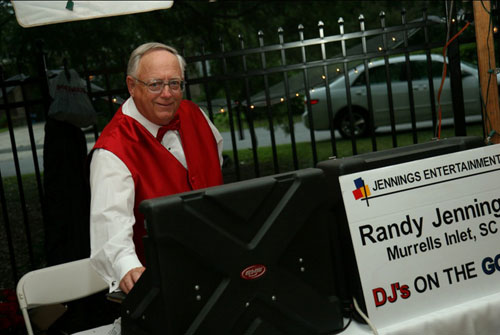 Unless, of course, you want to slow dance to Celine Dion with your father while everyone watches. Or have "the Macarena" as modern music's only contribution to the evening. Or have him pack up and leave the second you and your new spouse leave, even though he was paid for another two hours, forcing the bride's family to move the entire reception to their own home because everyone still wants to party!

05. Cakefight For Sure. Because fighting and food are both awesome, but fighting with cocktail weenies and brie just isn't as fun.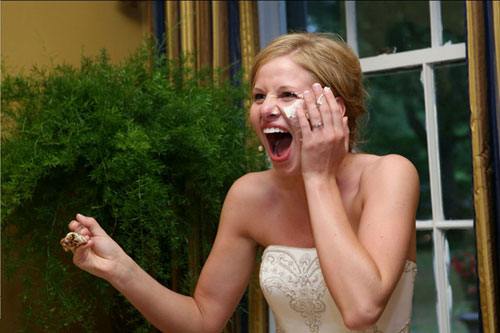 06. Finally, Do make sure this guy is at your wedding, even if you have no clue who he is: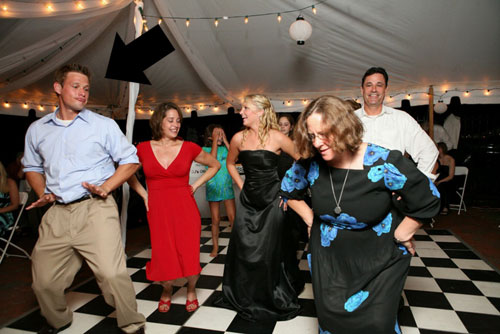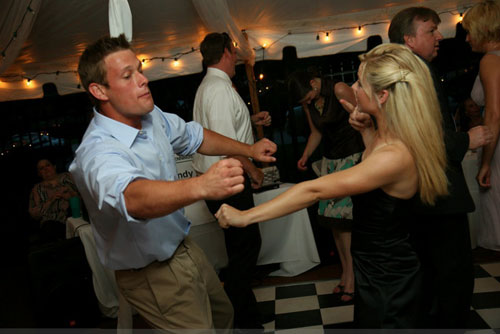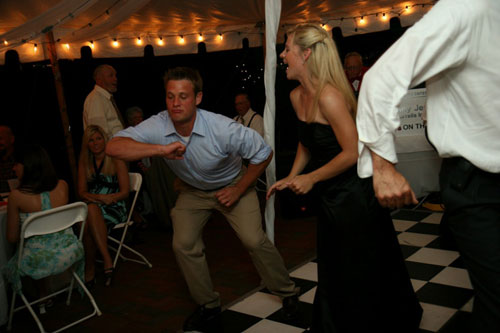 What a bargain: Not one, not two, but three totally rad dance poses for the cost of a few hors d'oeuvres!